Exclusively BMWs
Over 50 Years of BMW Experience!
We pride ourselves on excellence in servicing your BMW and getting it back to you quickly. We have thousands of parts in stock and we take the time to explain the repairs to you. You actually get to speak with the technician who will be working on your car, and he/she will explain to you in detail the repair work that is being done. Our friendly atmosphere is something our customers constantly tell us about. We are here to serve you and we appreciate all of our customers. Please shop around and compare our prices.
Meet Our BMW Technicians
John Scheidhauer
Technician/ Owner
25 years BMW experience
"I enjoy the interaction with my employees and all of our customers. I am meticulous about my own vehicles and appreciate a customer with a well kept car. I don't strive to be the "Automotive Discount Supercenter". I just want to offer the best value per dollar that I can. If you want a comfortable and trusting relationship with your repair shop I think you will like Alpine."
---
Michael Jones
Lead Technician
11 years BMW experience
"Sometimes you can encounter a challenging problem that can take some time to work thru. One of the things that I believe separates us from other shops is that we fix cars. By that I mean we don't like throwing parts at a problem until it goes away. I think our customers appreciate our dedication to getting things right the first time even if it takes a bit longer."
---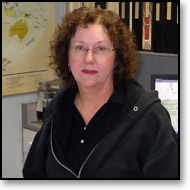 Deniece Scales
Parts / Service manager
10 Years parts experience with 6 years BMW exclusive
"I have been in the parts business for a while. I have seen some shops that will go for the easy profit by installing cheaper aftermarket parts. We know that BMW original equipment manufacturers have designed their parts to best suite your car and extend the service life of your investment. We trust our parts suppliers which allows us to offer a 24 month unlimited mileage parts and labor warranty."
Give us a call at 901-377-1007
or drop by 1986 Fletcher Creek Drive, Memphis, TN